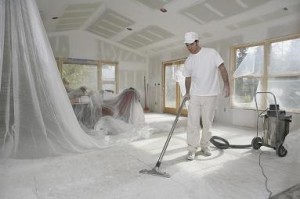 It all looks so ambitious and wonderful when your house or office has been given a nice renovation. The painted walls look shiny and new. The floors gleam under the lights. However, you are ignoring all the dust and dirt that has remained.
Now, the workers will promise that they will clean up the mess before they leave. However, still, your new house or office looks dirty. So, women and householders will have to wipe and clean up all the dust on the floor and furniture. However, we can solve this problem and prevent this rather unnecessary trouble. Here is how we do it.

After Builders Cleaning in Notting Hill
Prices
After Builders Cleaning

from £

18
We are the providers of
after-renovation cleaning
services. We have employed a competent and
professional staff
of cleaners to do the task of cleaning. Our workers make sure that nothing is left in the task of
house and office cleaning
. So, we will
wipe and dust
your office or house tables and chairs as well other furnishings. We will also take the effort to
clean up your walls
, floors, cupboards and hidden spaces. With these ardent efforts, we diligently make sure that every nook, corner and cranny of your house is clean and free from dust and dirt as well.
Our cleaners will also do the task of removing the used cans, boxes and tools from your renovated office or home. We prize customer satisfaction. So, we will provide all the cleaning services as per your convenience. You can provide us with your cleaning materials and disinfectants. You can also ask us to clean your house or office with our equipment.
We use non-toxic disinfectants, which have detergent properties. We will use them for cleaning sofas and other furniture as well. So, your office or house will have a completely fresh and new look.
We also understand the importance of customer convenience. So, it will be up to you to decide when to clean up your house or office. Our workers will drop in only when you feel comfortable. We will not disturb any of your work or even your personal time with your family at home. Thus, for us, the customer is most important.